LAST UPDATED:
January 19, 2022, 1:48:13 PM
1. SUMMARY
The PRICE function will give you the current price of an asset in USD, GBP, EUR, JPY, CHF or ETH. Prices are automatically updated with live price data every 60 seconds.
4. USAGE
PRICE (or it's mnemonic P) is most commonly used without subfunctions.
This will display the current price of Ethereum in USD.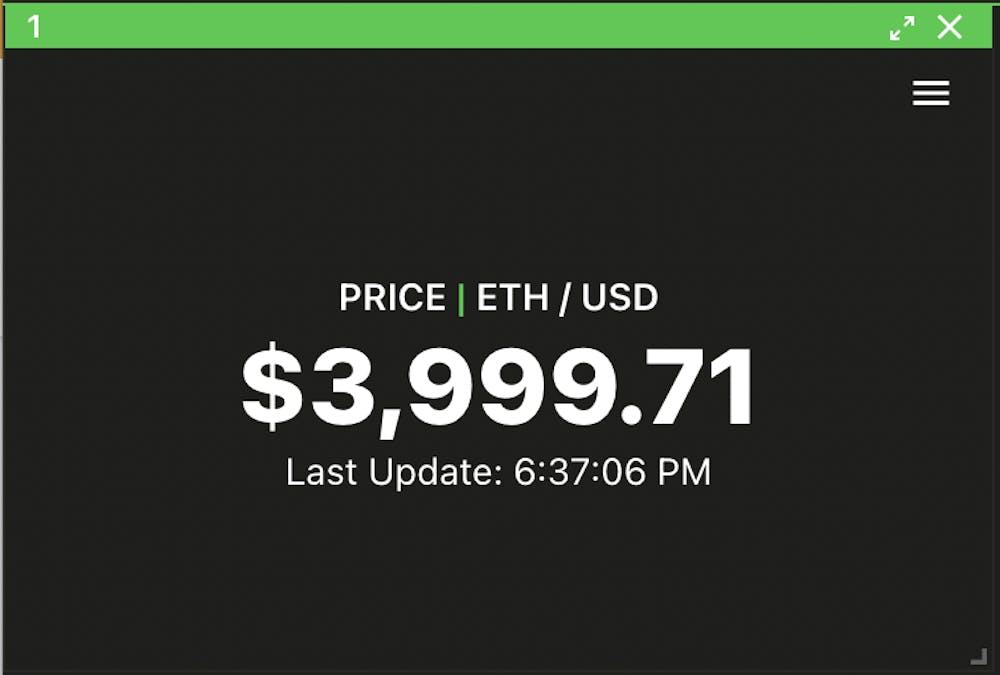 Here you can see what asset price is being shown, which currency, and when this price was last updated.
The button in the top right corner opens the Customization Menu.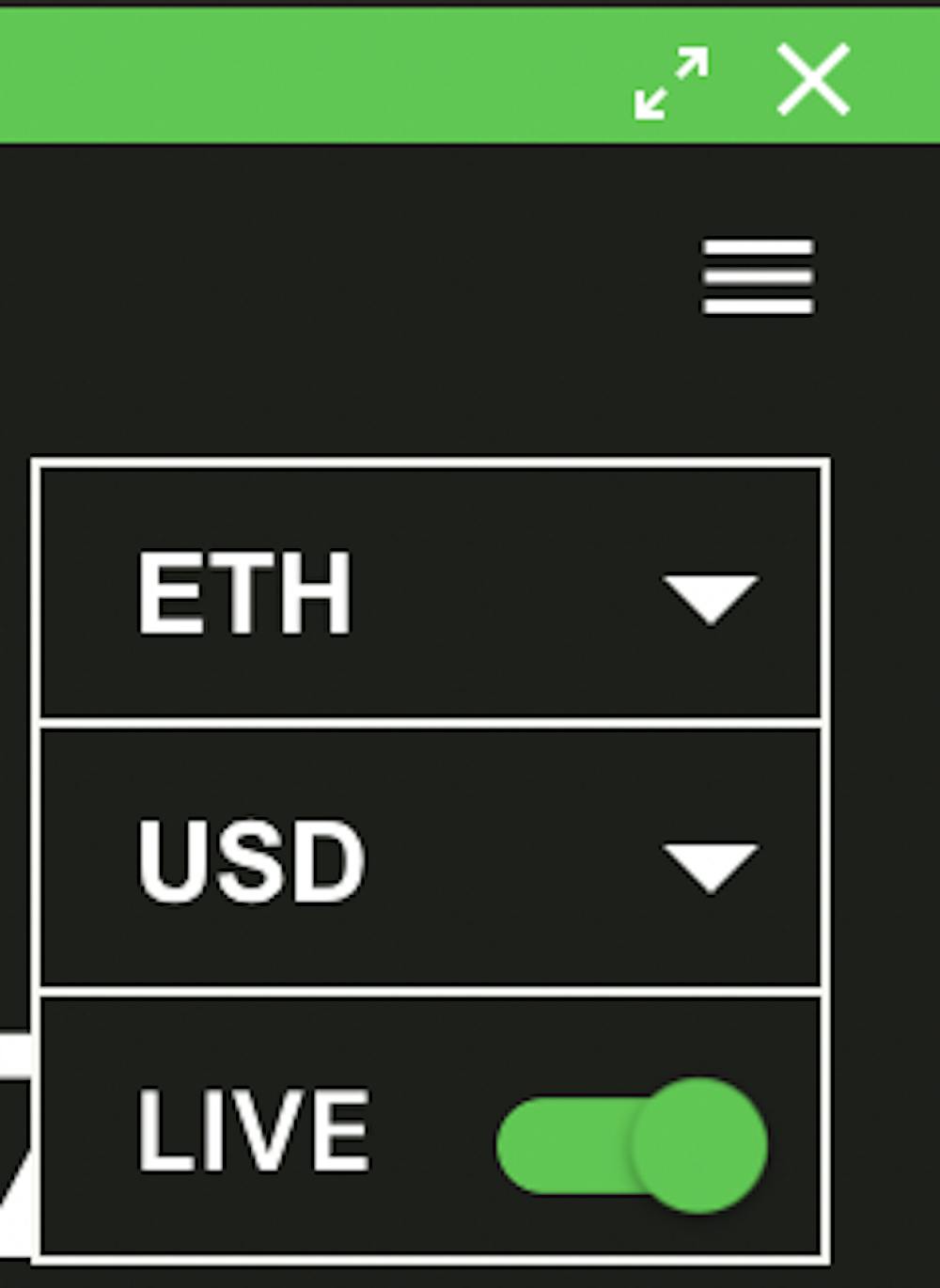 The Customization Menu lets you customize which asset price is being displayed and which currency the price is given.
The LIVE switch can be used to turn off live price updates.