LAST UPDATED:
January 19, 2022, 11:40:32 AM
1. SUMMARY
The MOVE (or MV) function moves assets from one address to another address. The MOVE function moves users funds from one labelled account to another specific account. The recipient address may or may not be an account belonging to the user. The MOVE function is compatible with hardware wallets only.
4. USAGE
MOVE (or it's mnemonic MV) is most commonly used without subfunctions.
Composing a MOVE Transaction
This command will prepare a transaction to move 0.05 ETH from the sender address TESTNET1 to the receiver address TESTNET2 ready for signing.
If the command submitted to the Command Line has not been formatted correctly, Vektor will open the MOVE Function Form to help build and execute the intended command.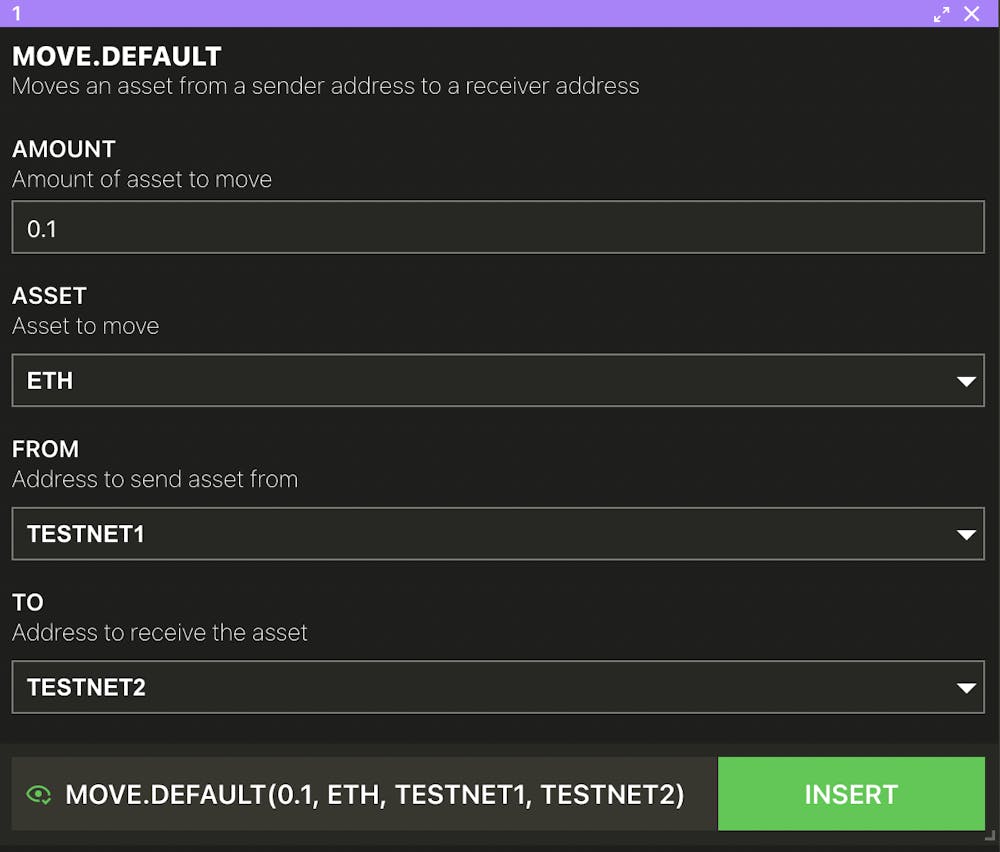 Once the amount, the asset, the sender and receiver addresses have been inputted, the Function Form gives us a correctly formatted command.
Pressing INSERT pastes the command to the Command Line, ready for execution.
Signing a MOVE Transaction
The Modal for a Signing Request gives you the opportunity to review your transaction details.
In the top right corner, you can check the connection status of your hardware wallet.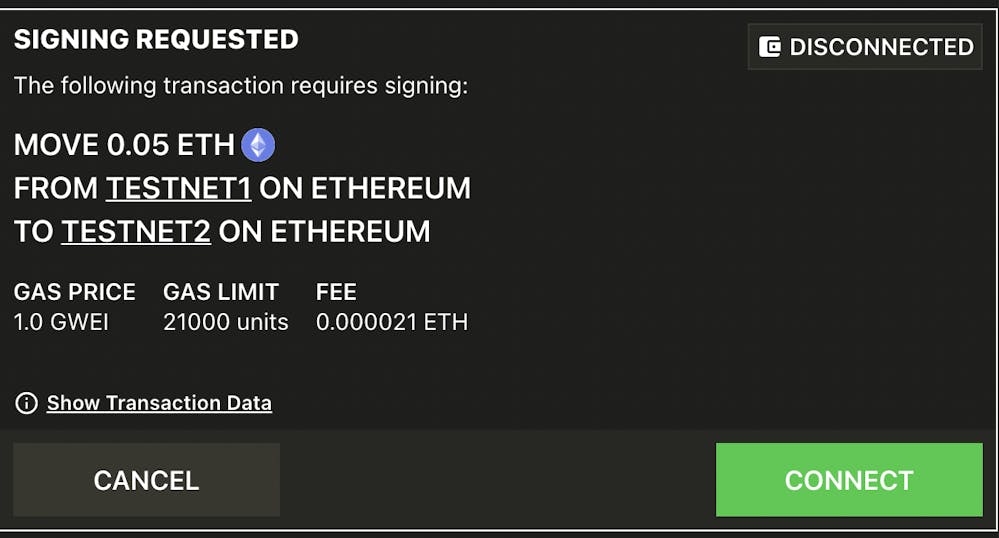 Press CONNECT and select a signing device from the list.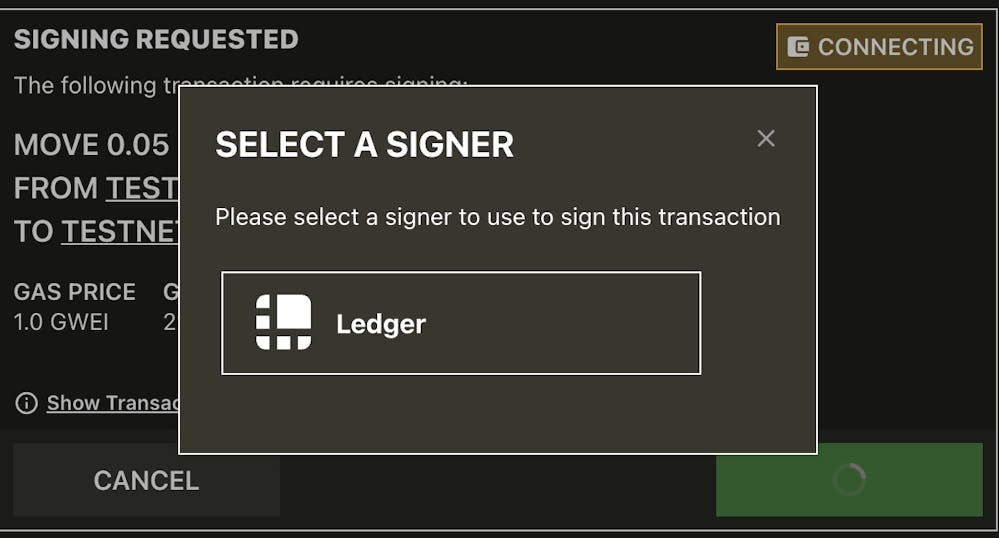 When your device is connected, the device connection status will say 'CONNECTED' and the SIGN button will appear.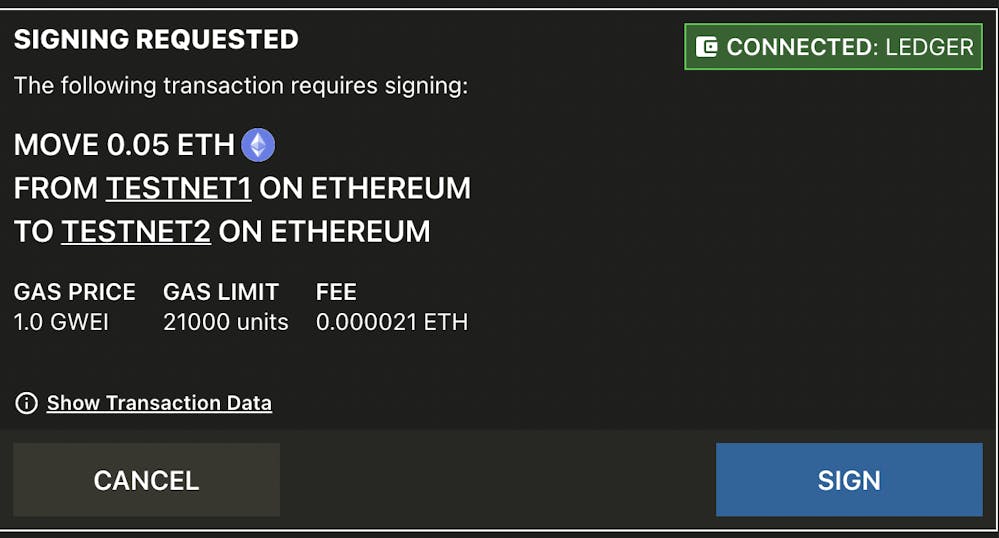 Click SIGN and follow the instructions on your device.

Once your command has been successfully submitted the notification of the transaction broadcast will appear. Click VIEW to check the confirmation status on the associated public blockchain explorer.