LAST UPDATED:
January 19, 2022, 1:47:42 PM
1. SUMMARY
The GRAPHVOL function shows the trading volume of an asset in USD. Graphs show the past 24h by default. Graphs are updated as live price data is received. The time scale and currency used in a GRAPHVOL graph are customizable.
4. USAGE
GRAPHVOL (or it's mnemonic GV) is most commonly used without subfunctions.
This will display the a graph of Ethereum trading volume over 24 hours in USD.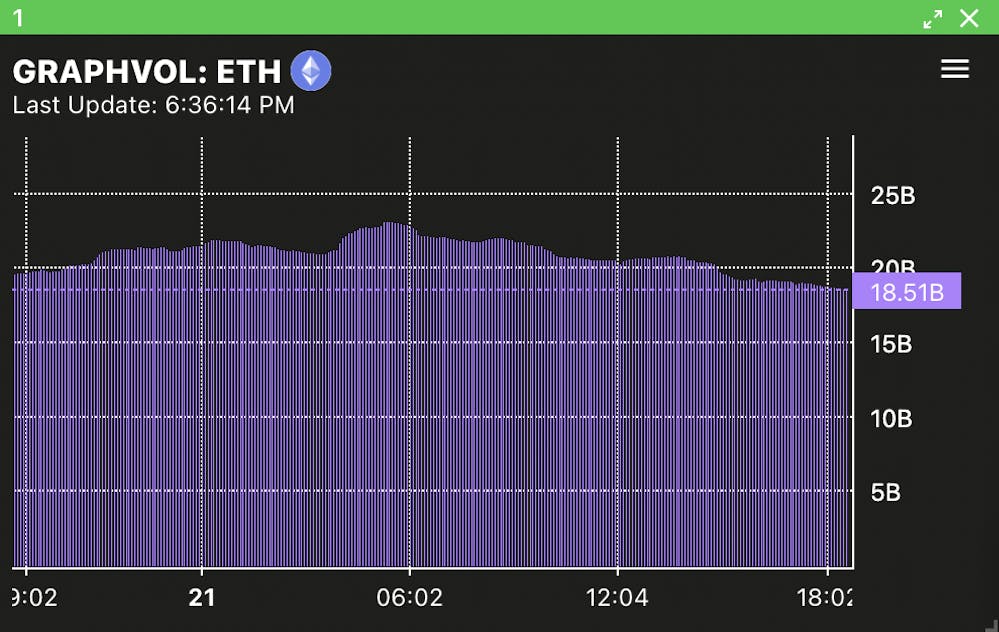 Here you can see the volume of Ethereum that has been traded in the past 24 hours in USD. You can also see when this graph was last updated.
The button in the top right corner opens the Customization Menu.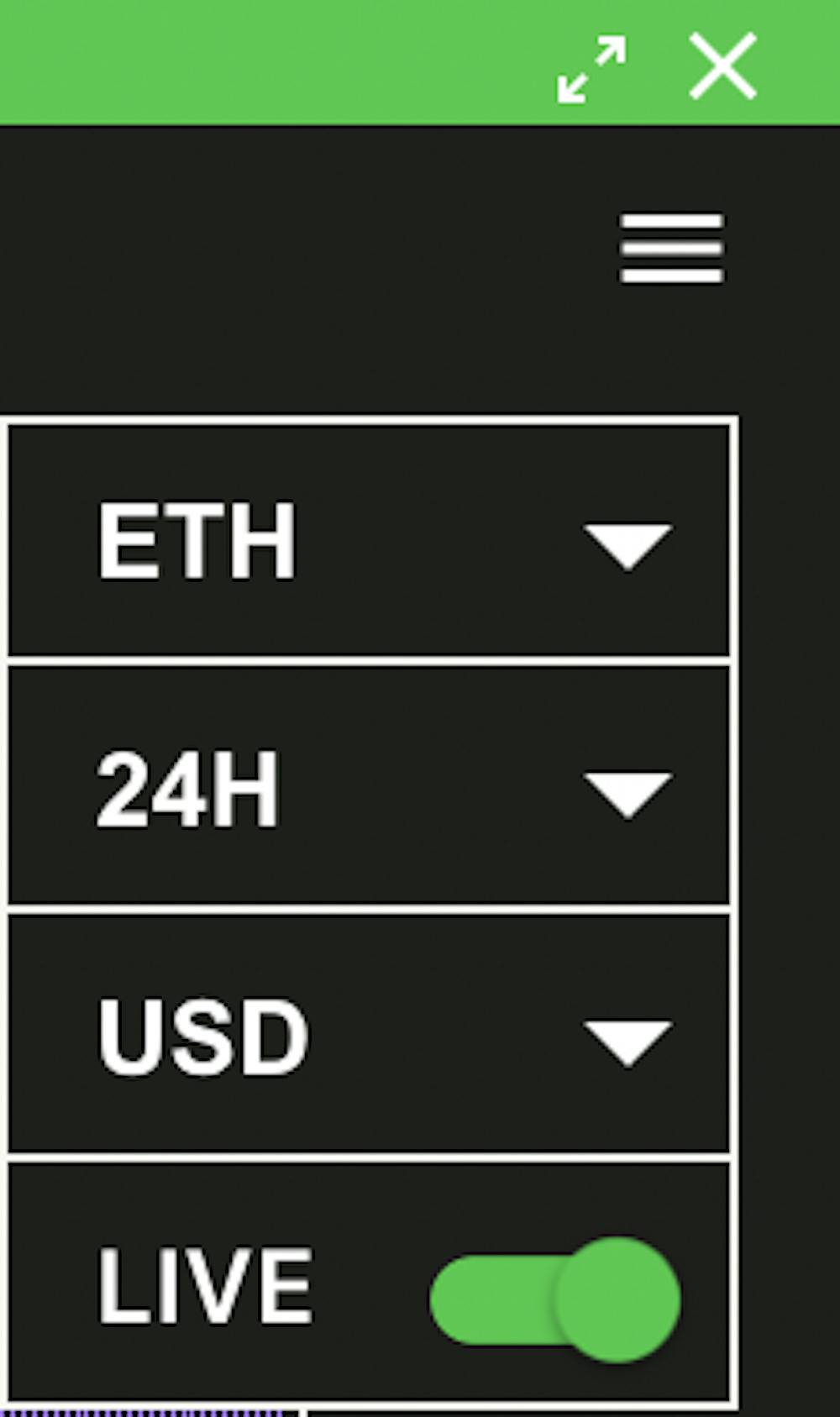 The Customization Menu lets you customize which asset trading volume is displayed and the time and currency parameters.
Trading volumes time frame can be set to the past 24 hours, 2 weeks, 30 days or all time.
Currency can be set to USD (default), GBP, EUR, JPY, CHF or ETH.
The LIVE switch can be used to turn off live price updates.