LAST UPDATED:
January 19, 2022, 11:39:07 AM
1. SUMMARY
The CHAT function opens our integrated chatbot and connects you directly with a member of our team. You can use CHAT if you need any support or assistance.
4. USAGE
CHAT will open a conversation with one of our team members.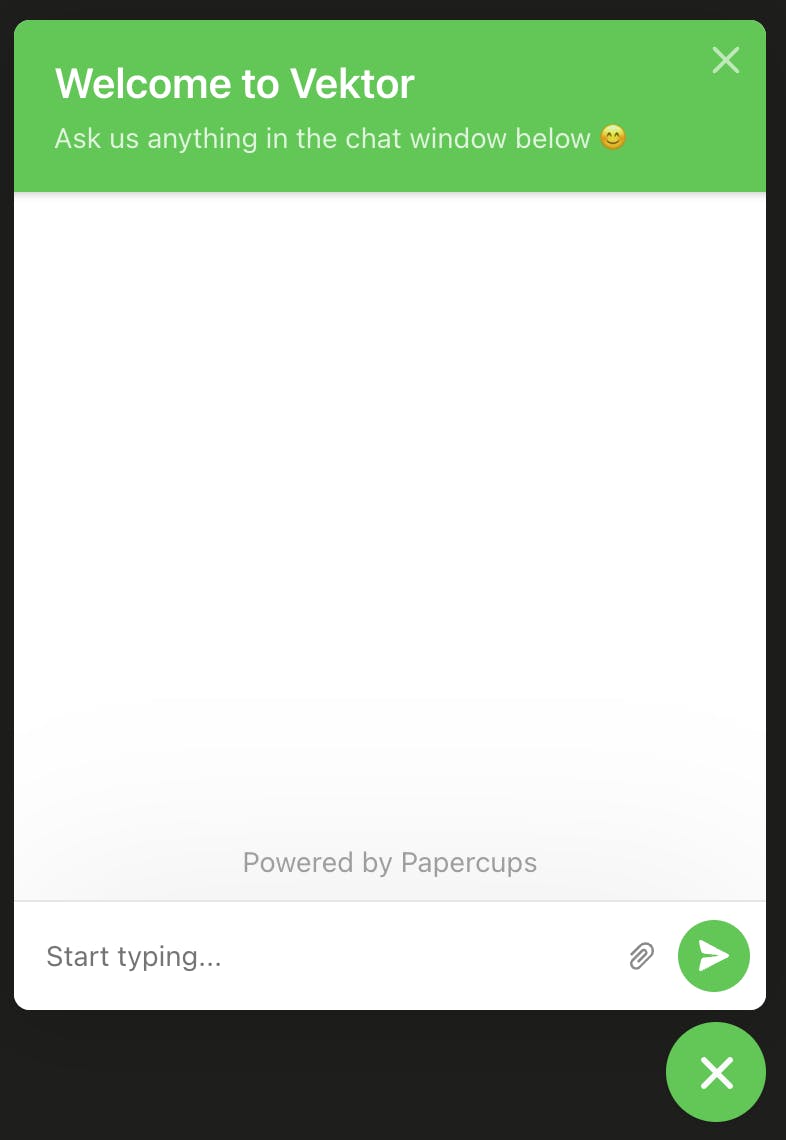 Attach relevant screenshots, documents and other material within our chatbot.
CHAT is most commonly used without a subfunction to open a conversation.
CLOSE subfunction
The CLOSE subfunction will minimize the chat window. Closing the chat window does not end the conversation.

Once minimized, responses from our team will appear in the bottom right corner.